A WATCHFUL EYE WHILE YOU'RE AWAY
Welcome to Osprey Home Watch, Inc. a property & home caretaking company on beautiful Martha's Vineyard. The Company was founded in 2017.
The Vineyard is a special place to own a home and for those left vacant for extended periods there is a definite need for a home watch service to protect your investment and give you peace of mind.
Osprey Home Watch, Inc. (Osprey) will conduct a visual inspection of the exterior and interior of your home for obvious issues or concerns that may occur while you are away. We offer weekly, bi-monthly or monthly services and can tailor the inspection list to your needs. Weekly inspections are recommended since it only takes a few days for a small issue to become a major problem.
Problems such as roof leaks, plumbing failures, rodent and insect infestation, odors, forced entry or vandalism can occur anytime. Additionally, mold and mildew can grow quickly resulting in expensive damage and serious health hazards.
If these are not discovered in a timely basis things can quickly get out of hand. Osprey will be that "watchful eye while you're away"… performing a 16 point visual inspection (exterior and interior) of your home. Osprey will provide you with an emailed checklist and photos of any problem areas that need to be addressed within 24 hours.
Additional services available internally from Osprey are certain home repairs and small new construction. Osprey is a Massachusetts Registered Home Improvement Contractor. Click on "Services" for more information.
We welcome the opportunity to meet with you at your home to present our home caretaking program. Please contact us for an initial consultation at your convenience.
Palmer, Will and David
Osprey Home Watch, Inc is your Martha's Vineyard home caretaking service
The Osprey Home Watch, Inc. home caretaking Standard Service package is based on your frequency of visits through the month, weekly, bi-monthly or monthly. We will visually inspect the interior and exterior of the home along with the immediate property grounds. With each inspection visit we will forward a detailed checklist to you within 24 hours along with digital photos of any problems. The checklist items can be customized to your specific needs. We will also make recommendations for appropriate solutions.
STANDARD CARETAKING SERVICE PACKAGE
Checklist Sample
INTERIOR
All windows and doors are securely locked, and whether there are any signs of damage, forced entry, or any other condition that may be of concern;

Cleanliness and condition of rooms;

Evidence of water leaks from internal sources (plumbing, appliances, hot water heater) and exterior (ceiling, skylights, windows, and doors);

Inspections for pests, insects or rodents;

Run Faucets in sinks, tubs, showers, and flush toilets(assuming water on);

Check appliances for proper operation (refrigerator, freezers, hot water heaters);

Check electrical panel for tripped breakers and reset;

Check thermostats for proper settings;

Check smoke detectors for proper operation;

Check that heat is functioning properly during the winter (assuming heat is on);
Walk the perimeter of the home and of the property;

Visually inspect the roof and gutters from the ground;

Check for signs of pests, insects or rodents;

Remove mail, newspapers or other deliveries and secure them inside the house;

Visually inspect landscaping, garden, and lawn condition to monitor vendor services;

Check propane or oil tank levels;
Standard Service Package Pricing
We have a standard service price for homes less than 3,000 square feet and in the towns of Oak Bluffs, Edgartown, and Tisbury. Larger homes and other island locations will be established at the initial setup meeting.
ADDITIONAL CARETAKING SERVICES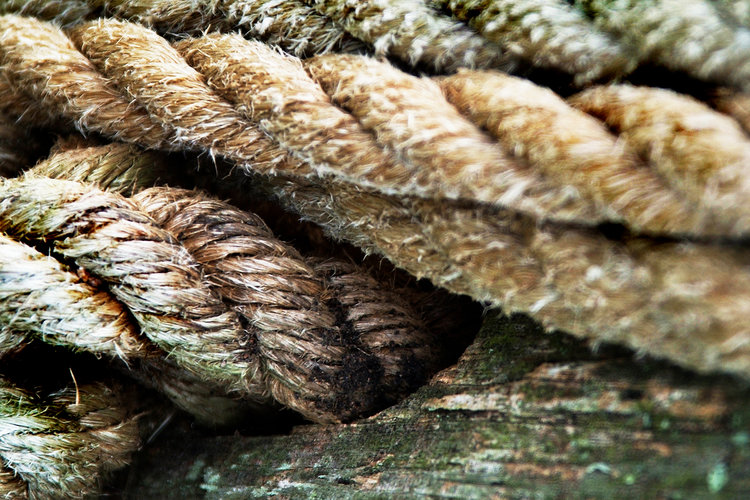 Airport transportation: pickup/departure (owner clients only)

Package delivery or pickup

Storm preparation assistance

Vehicle care: start up and battery charging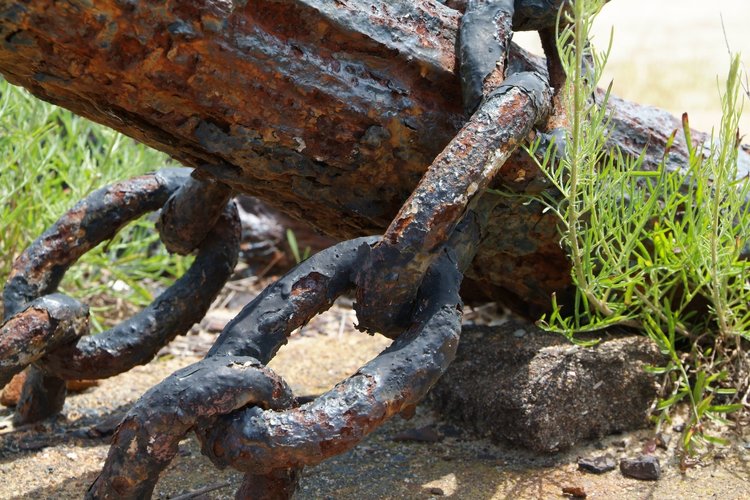 Home access and waiting service for contractors or deliveries

Key delivery to guests, agents or contractors

Key delivery for lockouts of owners or guests
Additional service fees range from $50 to $100 per hour/per person, depending on the physical activity, with a one hour minimum.
OSPREY'S SERVICE AS A REGISTERED HOME IMPROVEMENT CONTRACTOR
Finding contractors on Martha's Vineyard willing to do home repairs and small construction is often difficult. With David's experience as a General Contractor for over a decade early in his career, and continuing to do repairs on personal real estate to this day, he has the capabilities and experience to do much of what Osprey's clients will need. Everyone in the team has some experience in residential property repair work and can assist when needed. If a client needs help outside of our licensed coverage area (such as major electrical or plumbing issues) or wants to review the project with other contractors, we also have an extensive list of local contractors we have experience with that we can recommend. Because solving repair issues has become such an annoyance for many homeowners, we decided to provide this service internally by becoming a Massachusetts Registered Home Improvement Contractor. Our clients are our first priority so we will do our best to respond quickly with competitive-priced, high-quality work. Please feel free to reach out to us if you need repair work on your existing home or new smaller additions (sheds, outdoor showers, etc.). Below is a general list of examples of the types of work we can address:
Replacing rotting wood shingles on siding, patching roofs and replacing small roofs. (A full house reroofing would need a roofing contractor.)

Removing the green mold on wood shingles on roofs or siding. (The green mold makes wood or asphalt disintegrate faster.)

Replacing rotten wood boards pretty much anywhere on a house. This might be corner or door boards, windows, etc.

Rebuilding of a deck, fence, outdoor shower, garbage bin, or screen door.

New construction of a garden or bicycle shed, wine cellar or any other similar size project such as those listed just above.

Small painting or landscaping jobs that do not warrant hiring a full painting or landscape company.

Certain stone work that is either a repair project, or building a new walkway, fire pit or other things.

Tree or leaf removal after the winter or a major storm.
Osprey Home Watch, Inc is your Martha's Vineyard home caretaking service
The Osprey team are all year round residents of Oak Bluffs.  Most members of the team have been coming to the Vineyard over the past 50+ years and we have an appreciation for the needs of second home owners and the issues that can present themselves in vacant homes during the off season.  The value that we bring to this business is the many years of home ownership and the sense of business duty and detail instilled in us from our professional careers. 
We look forward to providing quality service and helping our clients feel secure and at ease about their Island property far away.  We think the added feature of proven and documented visits will help give extra peace of mind.
LICENSED, BONDED AND INSURED
We believe that Osprey is offering a quality product for competitive prices in the Vineyard marketplace.   As we are monitoring and securing high value properties on the Island we have taken the additional steps to be properly bonded, insured and also licensed in the State of Massachusetts.   
Palmer Marrin
Palmer started coming to Martha's Vineyard with her family in the early 1960s. In 1987 she and her husband, David Kleeman, bought a house in East Chop and in 2017, made the Island their full-time residence. She worked for 45 years in a Connecticut family-owned real estate business that was started by her grandmother. Although she has retained her brokerage licenses, her full focus is now on Osprey. Through her real estate brokerage work Palmer has had extensive experience in inspecting homes. In working with other homeowners, and with her own properties over the years, she knows the importance of having someone watch over a home when the owner is away. Palmer has always thoroughly enjoyed working with her clientele and providing good service.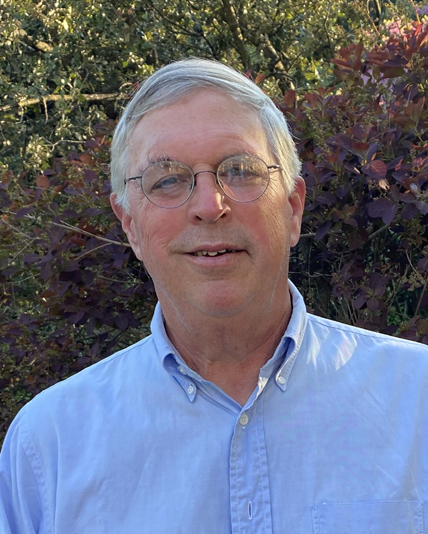 David Kleeman
David has a long Vineyard history that began in the 1960s, when he visited Palmer and her family at their home in East Chop. David enjoyed annual summer visits until 1987, when he and Palmer bought a home in East Chop. Since 2017 the Island has been their year-round home. With a college and graduate school background in art, David has pursued a multi-faceted career in art, residential construction, founding and managing a commercial real estate investment company, and founding a brokerage firm to raise capital for others. Throughout his diverse career he has continued to utilize his "artistic passion" for construction through working on his own personal residential real estate with construction and repair work. David's extensive experience also includes architectural design, property management and inspections, landscaping and stone work. David participates in Osprey's primary business of conducting inspections for homeowners, and additionally is in charge of Osprey's capabilities as a Registered Home Improvement Contractor.
Will Bryan
Will and Heidi moved to the island permanently in July of 2016. Will spent most of his career (30+ years) in the investor side of the mortgage business, developing strong relationships with numerous clients across the country. Will and Heidi have three grown children who are all married and enjoy visiting the Vineyard every summer along with their kids. They have owned a second home on the vineyard for 20+ years and are very familiar with the need to have a trusted person looking after one of your most important assets.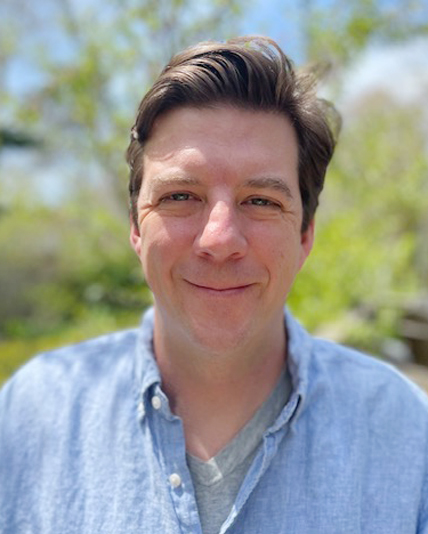 Kevin Warner
Kevin and his wife Mara moved to Martha's Vineyard in the Summer of 2020 to be closer to Mara's parents and raise their two young children as islanders. Mara has a long history on the island as a summer and year-round resident and after introducing Kevin to the island, it was an easy decision to become part of its full time community. Kevin's work history includes commercial fishing, caretaking, property management and a season as the manager of the East Chop Tennis Club before joining Osprey. Kevin has a passion for the outdoors and the diverse coastal life here on the island, as well as the diverse community of people on the island, and is a dedicated and hard-working individual who enjoys helping others.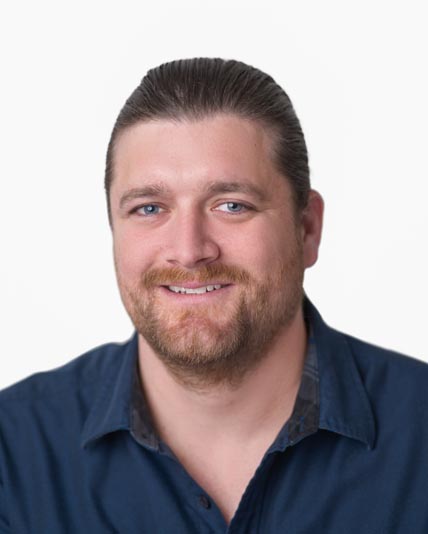 Nic Korba
Nic graduated from Martha's Vineyard Regional High School and attended Bentley University in Boston. He went on to work at Enterprise Rent-A Car where he became branch manager. The training he received enabled him to understand the concept of ``exceptional customer service``. He and his wife, Mary, decided to move to the island to start a family. Since 2013 he has been working in Real Estate. His training has given him a great work ethic, professionalism, a positive attitude, and a willingness to help his clients in any way possible.
Terry Williams
Terry has been a caretaker and artist living full-time on Martha's Vineyard since 2013 , moving here after 20 years as a paint contractor and muralist in south Florida. He is experienced in many levels of home repair and is looking forward to putting that experience to work for Osprey.
CONTACT OSPREY HOME WATCH, INC.